Many professional label manufacturers are looking to capitalise on the advantages of digital label systems — minimal makeready, economic short runs, variable content and so forth. It's a conversation the team at Rodden Graphics have been having with more and more of their clients and now Canon LabelStream is part of that conversation.
Comparing digital and hybrid presses to flexography has sometimes raised concerns about the quality and productivity digital label systems could deliver. In releasing the Canon LabelStream 4000 Series, both Canon and Rodden Graphics believe that any remaining concerns can be put to rest.
"From conversations with our clients, it is clear there is a strong interest in a digital label press that can harness the benefits of digital and flexographic label converting," says Sarah Rodden, Marketing Manager, Rodden Graphics.
"We have been waiting for a hybrid system that will deliver the speed and quality that flexo printers expect, but with the versatility that digital inkjet printing can deliver. We believe the Canon LabelStream 4000 Series meets those criteria,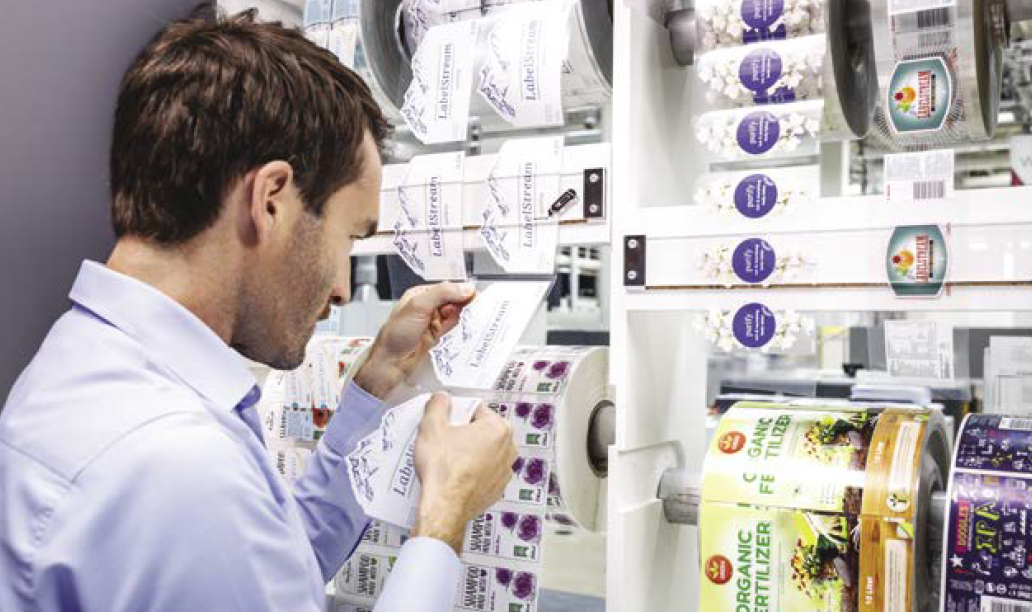 delivering a standard of performance our clients would expect."
Since its launch in late 2018, the Canon LabelStream 4000 Series has undergone significant development. The result is a high-performance industrial scale UV inkjet system delivering print speeds of up to 75 metres per minute, available in two web widths of 330mm or 410mm. The result is an impressive output speed of up to 1,845m. per hour.
Extra orange and dense white 
The LabelStream 4000 is a six-colour press (CMYK, Orange + White) driven by Xaar 2002 printhead technology. It is the first multiple-colour digital press to be certified by the Fogra Research Institute for Media Technology, according to the Process Standard Digital (PSD) Print Check based on the Fogra 55 seven-colour reference gamut.
It also claims to be the first UV inkjet press to be awarded Pantone Capable certification, covering 96 percent (relative) of the Pantone colour gamut with CMYK + O. The highly pigmented ink set expands the colour gamut and delivers an improved level of vibrancy and saturation. The high-performance White ink enables a screen-like single-pass digital white opacity of up to 80 percent.
"The production capabilities of this press make it ideal for label printers in the narrow web industry who want to expand into the digital market," says James Rodden, Director, Rodden Graphics. "The LabelStream 4000 offers customers who are looking to enter the label market with digital as their focus for converting FMCG, Pharmaceutical, Beverage and all of the relevant applications in the label industry."
Stand-out hybrid in a digital field What makes the Canon LabelStream 4000 stand out in its field, is its hybrid capabilities. Operators can combine industrial scale digital print with UV flexo units for spot colours, varnishing and coating. For complex applications, the LabelStream 4000 hybrid configuration delivers a mix of UV flexo, embellishment and finishing units, turning it into a fully integrated, single-pass label converting line.
Sarah Rodden takes up the story: "The Canon LabelStream 4000 has the technology and capability to meet high-production needs of label manufacturers looking to harness the benefits of a true hybrid industrial scale UV platform. The press is also backed by the Canon service team across Australia, alongside our own service engineers who operate in every capital city.
"Rodden Graphics provides training and service for the analogue components whilst Canon Production Printing will service the digital print unit. Our clients will experience the best in production, print quality, sales and service."
Enquiries can be directed to Rodden Graphics:
E: sarah@roddengraphics.com