Epson Colorworks CW-C6010 and CW-6510
Check out the new Epson Colorworks CW-C6010 and CW-C6510 Label Printers – Available for Pre-Order Now!

Coming to Label Power in 2020 are the new Epson ColorWorks label printers, the ColorWorks C6010 and C6510.
These on-demand label printers extend Epson's existing range to meet the needs of small- to medium-sized customers across many sectors including food, chemical, beverage, pharmaceutical and logistics.
The range includes auto-cutter models and time-saving auto-peeler models that automatically remove the label backing paper and can be integrated seamlessly into existing print-and-apply production line systems. printers.
The 4 models in the range are:
ColorWorks C6010A (Autocutter) CW-C6010A with 108mm print width
ColorWorks C6010P (Peeler) CW-C6010P with 108mm print width
ColorWorks C6510A (Autocutter) CW-C6510A with 211.9mm print width
ColorWorks C6510P (Peeler) CW-C6510P with 211.9mm print width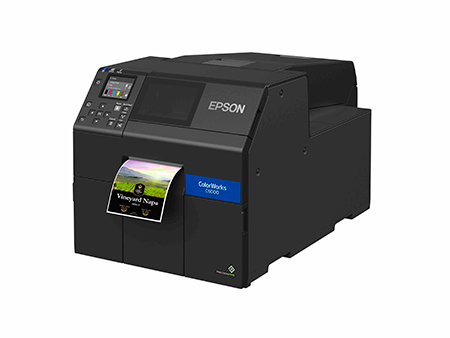 All products support a wide range of shapes, materials and label sizes. The CW- C6010 can support media widths of 25.4mm to 112 mm and the CW-C6510 from 25.4mm to 215.9mm. In practical terms, these ColorWorks label printers can print anything from tiny labels for eyedropper bottles, to large durable labels suitable for chemical drums.
This media flexibility and on-demand digital four colour print (even with small label sizes) will make life easier for time-sensitive businesses with many SKUs to manage.
The ColorWorks range has been developed to have wide usage potential. Users will benefit hugely from the speed, control, efficiency and flexibility that's offered, along with a wealth of new supporting features.
The CW-C6010 models can be integrated with production line systems to print and peel one-by-one labels with variable data – this is something Epson believes is the world's first peeler-equipped inkjet label printer to print and peel labels one-by-one.
www.labelpower.com.au :: ph +61 7 3710 7000 :: fax :: +61 7 3710 7010 :: sales@labelpower.com.au