Javier from Uninet recently visited Australia to train Label Power technical and sales staff on the Uninet icolor 700 colour label press.
The first unit was installed at a private label wine distributor for manufacture of personalised wine labels.
This new product uses OKI LED laser technology to print durable waterproof and fade resistant images on roll stock or diecut labels.
The Uninet Icolor 700 can be used as a digital press for short run label production on a wide range of label and tag stocks.
The fuser temperature is variable so most uncoated stocks can be used including many common textures wine and beer label stocks.
When combining the Uninet Icolor 700 with a digital finishing machine from Label Power you have the ability to print, laminate, diecut and slit virtually any size of label.
The Uninet Icolor 700 can also print White toner and Fluorescent colours.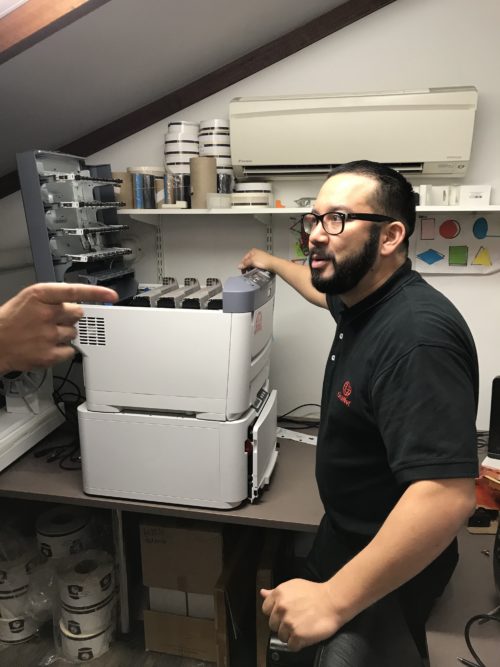 For more information contact
Label Power Pty Ltd.
6 Colebard St West / Po Box 363, Archerfield QLD, 4108 Australia.
P: 07 37107001|M:0419717049|E:james@labelpower.com.au |W: www.labelpower.com.au
Skype:     jamesworkpower