The Epson ColorWorks CW-C6010 and the ColorWorks CW-6510 come in 2 widths – 4″ and 8″, normal and super wide offering two variants for each width.
Auto cutter – so it will cut after each label or cut after a set number of labels.
Auto peeler – the printer has a peel bar and internal rewinder so you can print a label at a time which is dispensed from the printer until taken – then once taken the backing paper waste is rewound.
The printers have 4 separate CMYK pigment ink cartridges and the ink capacity of each cartridge is 2.5 times bigger than the very popular Epson C3500 colour label printer.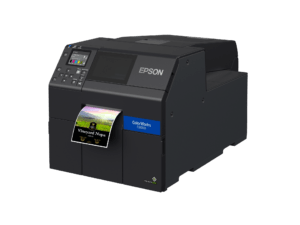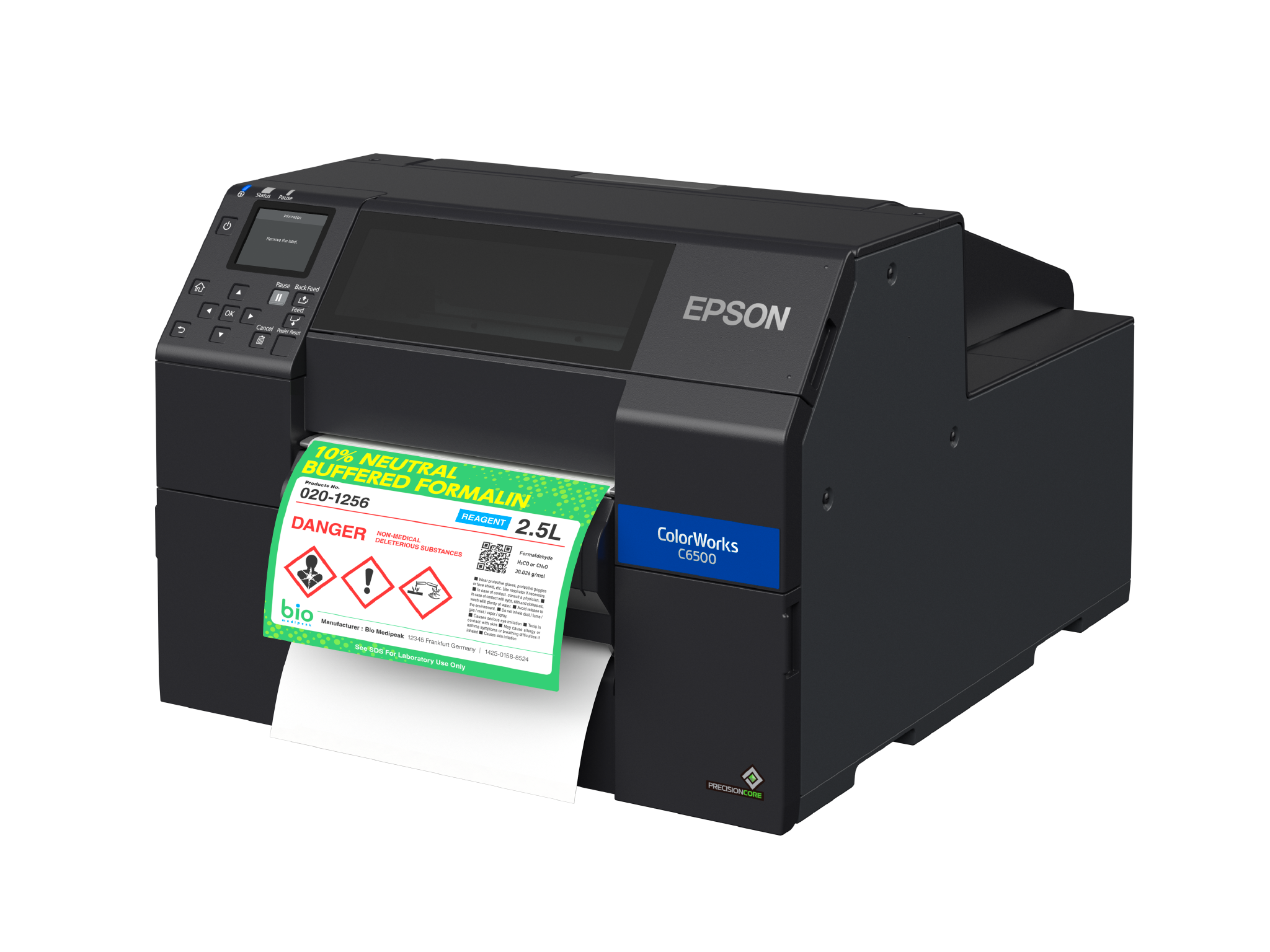 Label Power have a wide range of inkjet media for these printers including a synthetic tag stock great for trade show badges, passes and tickets.
More info also on Label Power website