The data is in and PacPrint, together with its co-located shows Visual Impact and Label & Packaging Expo, has been confirmed as an unqualified success, creating excitement as dates for future industry expos are confirmed through to 2025.
While the number of visitors was a little down on previous iterations of the Melbourne show at just over 6,500 across four days, the quality of those who attended was very pleasing with more than 60% recorded as either business owners, senior managers or decision-makers. And, according to exhibitor reports, they were 'ready to buy'.
This was reflected in results, with more than $50 million of business transacted at the show and thousands of new sales leads generated – reportedly many more than at the last pre-pandemic show, PrintEx19 – which exhibitors say they expect to generate flow-on sales of at least that magnitude again over the coming months.
High interest in upcoming shows
Unsurprisingly, the success of the event is already generating high interest in future shows, with Visual Connections – the supplier association which holds the industry's largest trade show portfolio – this week confirming dates for future shows between now and 2025.
The details of the shows are:
3-5 May 2023 | Visual Impact Sydney – Sydney Showground, Sydney Olympic Park
May 2024 | Visual Impact Brisbane – Brisbane Convention & Exhibition Centre (dates TBC)
20 – 23 May 2025 | PacPrint 2025 – Sydney Showground, Sydney Olympic Park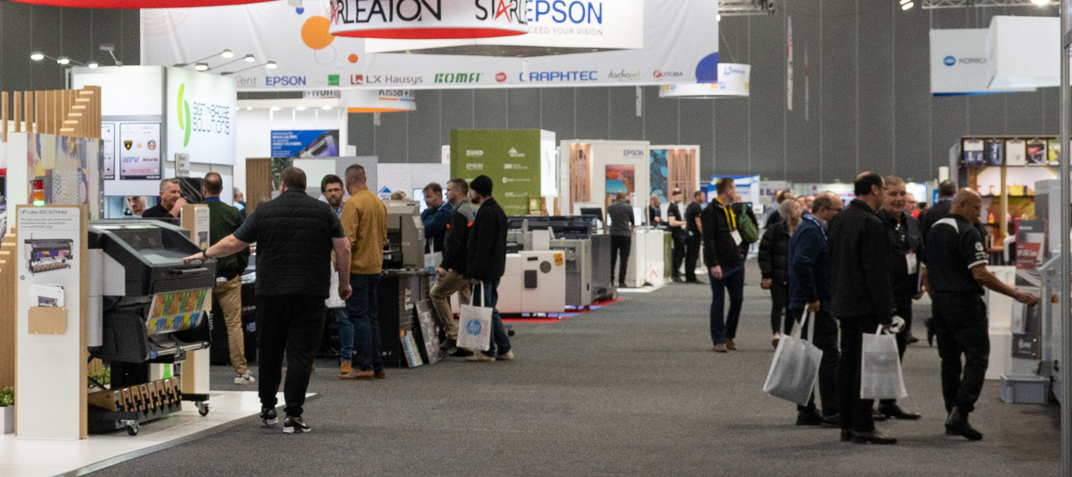 The annual shows have been planned to optimise the chance for businesses to gather regular updates from suppliers, while bringing the trade show schedule back into line with the international exhibition calendar, with drupa due to be held next in 2024 in Düsseldorf.
John Wall, President of Visual Connections, says pandemic delays and the consequent limited availability of slots at leading exhibition venues have played havoc with expo programs across a wide range of industries, with sectors like print particularly impacted due to the long bump-in times required.
"We were fortunate to secure a long enough window at the MCEC to bring PacPrint, Visual Impact and the Label & Packaging Expo to the industry recently, and it's been enormously satisfying to see the excitement, energy and real results this has generated for both suppliers and industry businesses," Wall says.
"Our events team has been working hard over the past few months to secure dates for future shows to continue this momentum, and we are delighted to have secured bookings for 2023, 2024 and 2025, bringing certainty to the schedule and allowing industry businesses to plan for these important opportunities."
PrintEx now under the PacPrint banner
Also notable in this announcement is the rebadging of the traditional Sydney show, Printex, to bring it under the more well-established PacPrint brand.
"The decision to bring the major Sydney and Melbourne shows under the PacPrint banner not only brings consistency to our trade show offering by consolidating these shows under the one, highly-respected brand, but also reflects the changes in the PrintEx expo since it was introduced as a purely informational show with shell scheme booths and no major stands," Wall explains.
"Since then, it has grown to take its legitimate place as an equal to its Melbourne counterpart, with the PacPrint name more accurately reflecting what visitors can expect from the 2025 show," he says, adding that the Visual Impact Expo and the Label & Packaging Expo are expected to once again co-locate, providing greater diversity for visitors.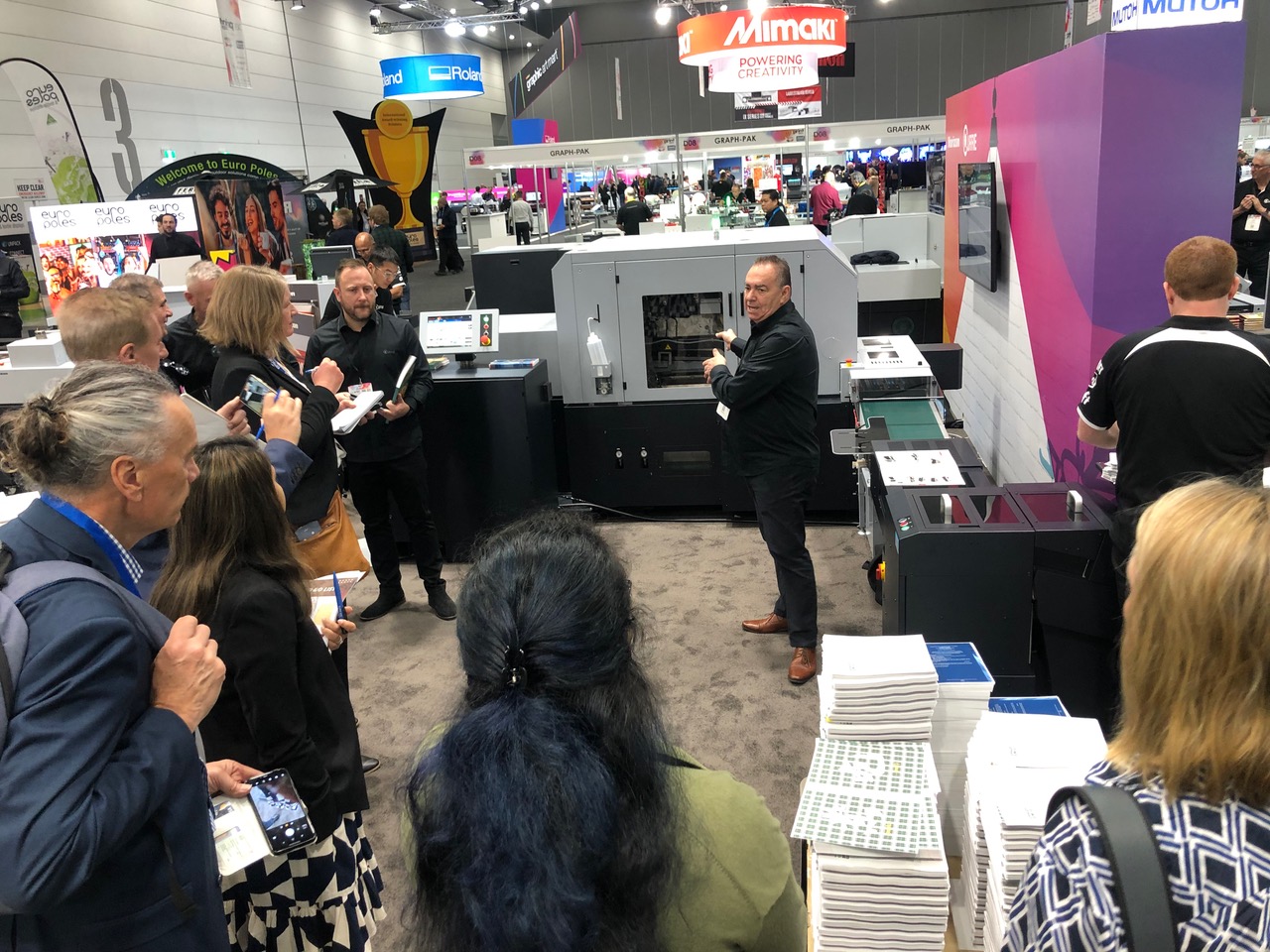 The popular Visual Impact Expos are also back to their typical annual schedule, catering to the fast-growing and diverse sign, display and graphics sector. Visitors to these smaller shows can expect a broad range of innovations in everything from sign and display systems, to wide-format printing, textile and sublimation printing, engraving, routing and laser cutting, 3D printing, finishing solutions, a variety of software and MIS systems and a full range of media from paper and boards, to synthetic media and specialised textiles.
Wall says interest in the 2023 show is already high, with many of the suppliers who enjoyed much success in Melbourne already locking in their spots on the Sydney floorplan.
"It's great to see suppliers demonstrate their ongoing commitment to the industry by exhibiting at these important, in-person events," he says. "PacPrint has demonstrated that their faith in trade shows is more than justified, with businesses from the region showing they are more than ready to invest in the future."
Bookings are now open for Visual Impact Sydney in 2023, and anyone interested in exhibiting should contact Sarah Moore – sarahm@visualconnections.org.au, or Peter Harper – peterh@visualconnections.org.au, at Visual Connections or call (02) 9868 1577.