Since entering the digital label press sector seven years ago, Screen has installed hundreds of L350UV series around the globe and they have proved to be very reliable workhorses with excellent uptime, service back-up and colour quality typical of Screen's long history in manufacturing top-notch equipment for the prepress and commercial digital print sector.
It was Jet Technologies, as Screen's A-NZ dealer, who sold the first L350 in Australia in 2015, to Marrickville, Sydney company DS Labels.
Six years later, that machine is still churning away and busier than ever.
Following many more sales, it was only fitting that Jet Technologies should be the venue to show off the latest iteration of the L350 series – the L350UV SAI.
Despite a very rainy Sydney, industry people travelled locally and interstate to attend the March Open House, complete with the operational L350UV SAI, capably demonstrated by Screen technician Derek Field who also installed the press.
Two sold already "It is a fully specified press, with extra orange and blue colours, dual UV curing lamps, LED pinning, chill roller, corona treater, web cleaner, mark sensor, reverse feed, high-density white ink and full colour variable data
rocessing," said Field. "The white ink system is designed so it operates at 50 linear metres per minute, whereas other systems slow down by up to 50% when printing white with cmyk."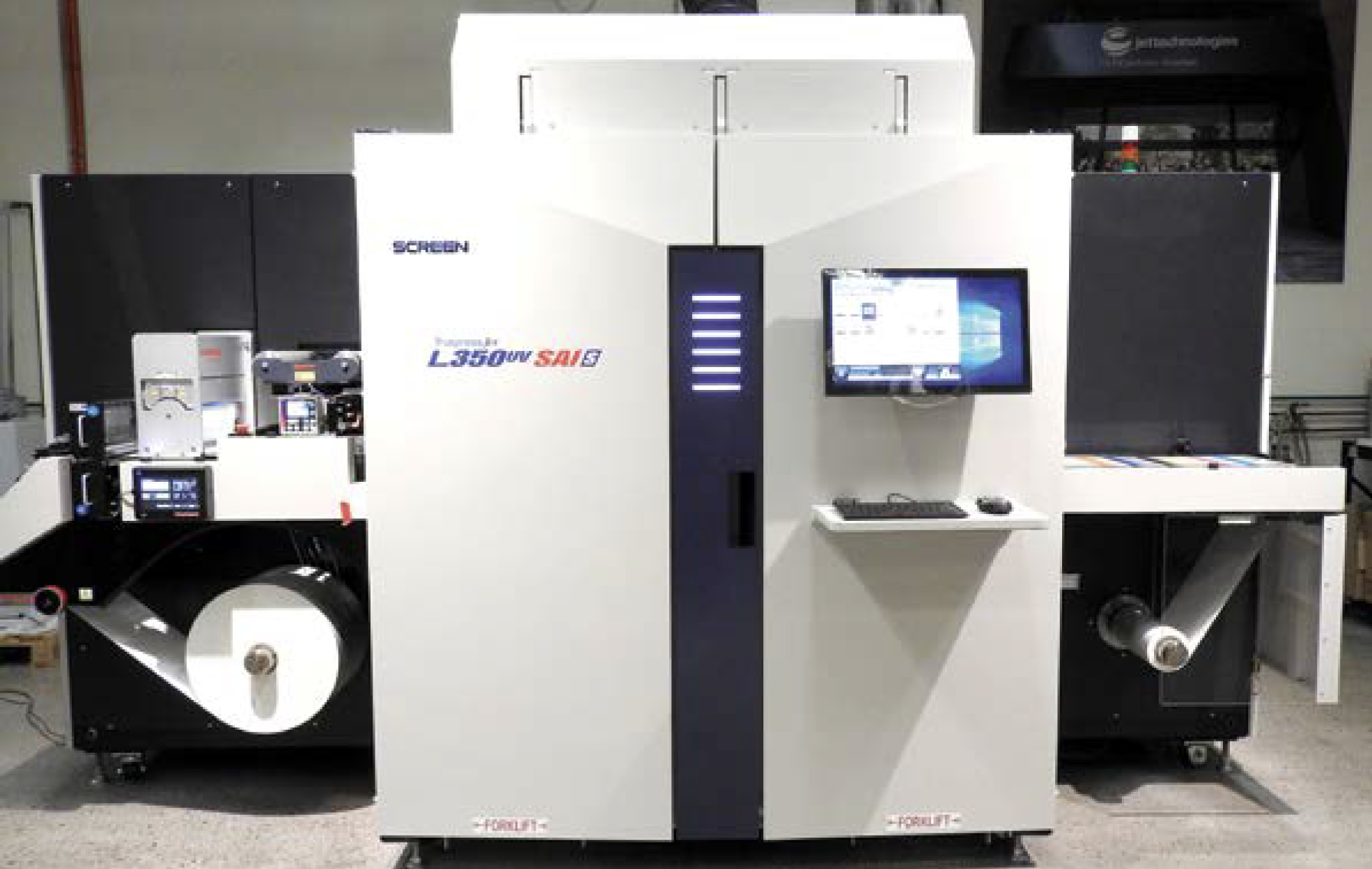 The press working at the Jet Technologies open house sported a 'Sold' sticker and this is more than a mere marketing claim. We can confirm it will be installed quite soon, at a presently undisclosed location, and that a replacement demonstration model has been ordered from Japan.
Screen GP Australia Managing Director Peter Scott says: "We are delighted at the response to the SAI, when label printers drill down to the real issues of productivity, colour fidelity, uptime, quality and service support; they appreciate that Screen has not waivered from its traditional engineering values, no matter how hard you punish the press. The second L350UV SAI installed in the UK, at Links Labels & Tapes of Bourne, Lincolnshire has recently produced over 40 million Covid testing kit labels – each one with variable, trackable data. Speed and automation of colour management were cited as the main reasons for this success."
Jet Technologies' Director Jack Malki welcomed guests to the event with a brief history of his company, started by his father Albert Malki, who was also present, in the 1980s. The company prides itself on its family values and is still owned and run by Malki family members. Today it has over 60 employees and operations in Sydney, Melbourne, New Zealand as well as Indonesia.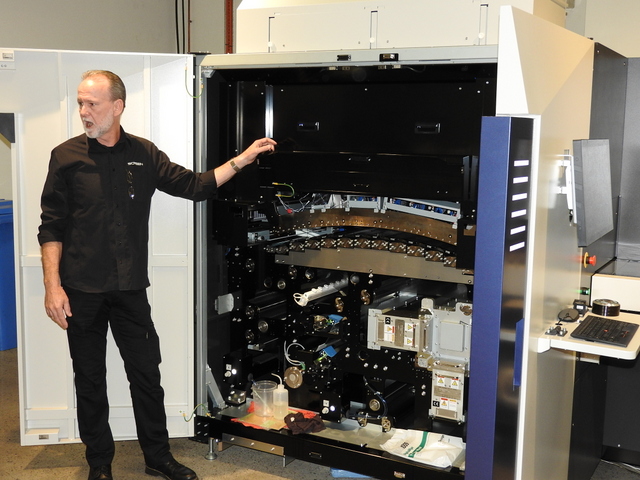 For finishing output from the L350UV SAI, Jet Technologies is offering the Prati Digifast One or Digi Compact. When the live demonstration was started by Derek Field, the test job printed – 'Aqua Natural' was on clear thin stock, with white ink. The result was superb, with very fine text resolved perfectly and the benefits of the extra orange and blue were clear to see, all at 50 metres per minute. As label runs get shorter, but with compressed turn-around times, the benefits of an extra 20 or 30 metres per minute, coupled with high uptime, can benefit profits on the bottom line enormously. The Screen Truepress Jet L350 SAI appears to have hit a sweet spot in the everchanging market. So much so, we hear a second one has been ordered, but again we can not say by whom and where until around mid-year.
Adding to the excellence of the day, the leaden skies even dried up for a few hours respite from the torrential downpours.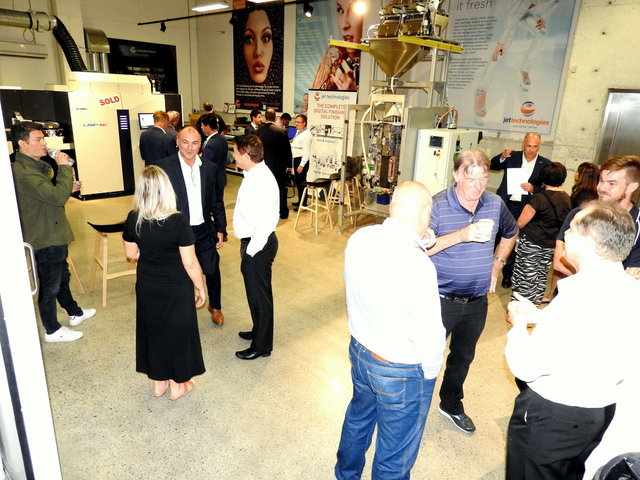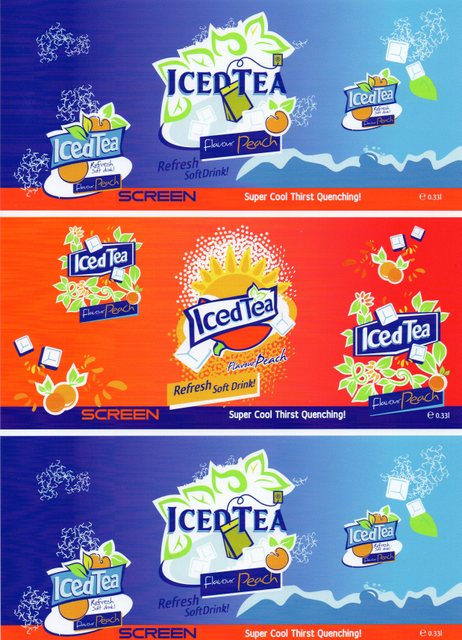 www.jet-ap.com
www.screenaust.com.au LP