SCREEN has won the EDP (European Digital Press Association) award for its Truepress Jet L350UV SAI S, the third time the Japanese manufacturer has received an award for its inkjet label press technology from the Association. The jury voted the Truepress Jet L350UV SAI S 'Best Label Printer' for its ease-of-use, thanks to its advanced software, as well as for its improved colour quality and increased speed.
Local Screen GP Managing Director Peter Scott says: "This is an outstanding honour, to be awarded for each generation of the Truepress Jet L350UV since its introduction in 2014. Once is great, twice is excellent but three times is fantastic! During this time, many new entrants have addressed the digital label production sector and many new models have been made available but the Truepress Jet L350UV has triumphed yet again. I think it demonstrates that the core Screen technology is at the top of its game and, as the SAI S model has shown with several installations in Australia, it just gets better and better."
Tai Motoshige, Marketing Director for SCREEN Europe, was equally delighted: "This prestigious award recognises our commitment to helping our label printing clients to continuously enhance efficiency and productivity – with enhanced reliability through ongoing innovations. This enables them to gain a competitive advantage, and be at the forefront of the label printing industry," he says.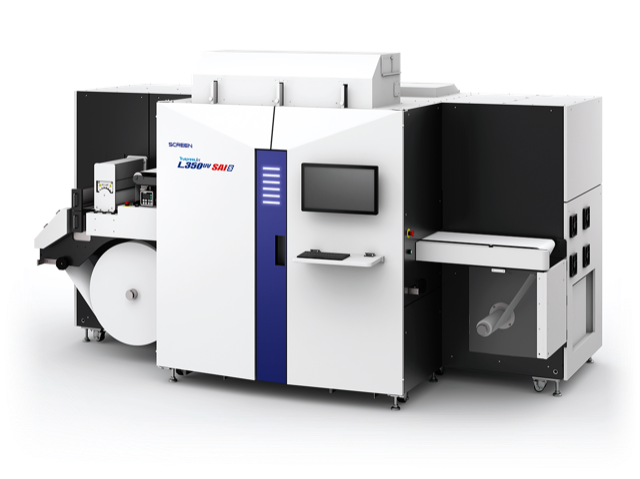 The award-winning Screen Truepress Jet L350UV SAI S model
Constant development
Introduced in 2020, the SCREEN Truepress Jet L350UV SAI S builds on the success of the popular Plus (+) range, as a high-productivity, high-quality and versatile UV inkjet label press. The Japanese word 'sai' means 'colourful', and the new SCREEN SAI series was developed to help printers produce a wider range of spot colours to meet brand owners' challenging demands. The machine prints on media widths of up to 350mm wide, with a print speed of up to 60 metres per minute. Using white ink, it can still achieve 50 metres per minute. SCREEN has installed hundreds of L350UV digital label presses globally and even original seven-year old models are still in production and in demand as used machines.
The new SAI platform is compact and extremely configurable, so able to accommodate today's label printing requirements. It can also expand its capabilities should market trends demand this. The L350 SAI S has a four-colour CMYK standard inkset and can easily be upgraded to seven-colours – including white, orange, and a unique and vivid blue. This extended gamut is what label printers first notice – colours previously unachievable are reproduced with ease and they really 'pop.'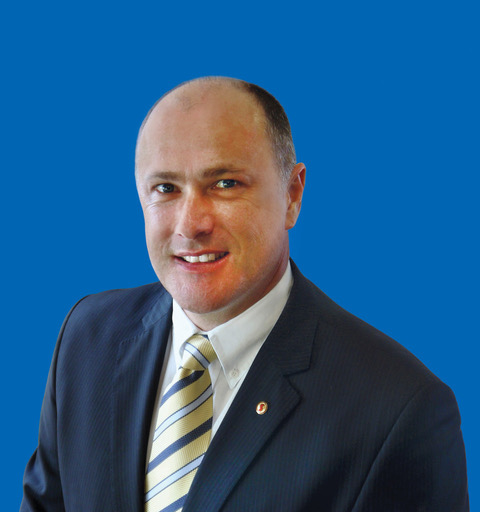 Peter Scott, MD of Screen GP Australia
Scott concludes: "Together with our distribution partner Jet Technologies, we have seen excellent uptake of the latest SAI S version in the Australian label space. Operators of original L350UV presses have upgraded to the SAI and the feedback is very encouraging indeed. Apart from the brilliant colours and increased speed, the uptime is the highest in the industry at over 90 per cent – and that translates into increased overall productivity and profit potential. The EDP Best Label Printer Award is really the icing on the cake!"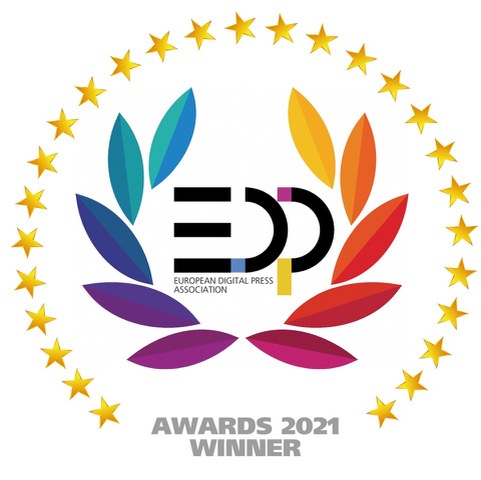 The prestigious EDP Award
Captions: