Exceptional print quality is only part of the benefits that Astro Graphics delivers. Chris and the team are keen observers of industry and social trends, which is why they chose to become Australia's first solvent-free flexo plate maker and provider.
"These days, many major brands are taking a far greater interest in their corporate and social responsibilities," says Chris. "They pay close attention to the materials and methods their suppliers use, making sure they are inline with better environmental practices and long-term sustainable solutions. We positioned our plate making process to deliver the best environmental solution possible. Besides doing the right thing and making for faster turnaround times, our chemical free process has enabled our customers to raise their environmental credentials. Eliminating solvents and VOCs from plate making meant a safer working environment not only for our plate maker but all our staff."
Moving with the times keeps Astro Graphics at the forefront, delivering real benefits to their clients in the label making industry.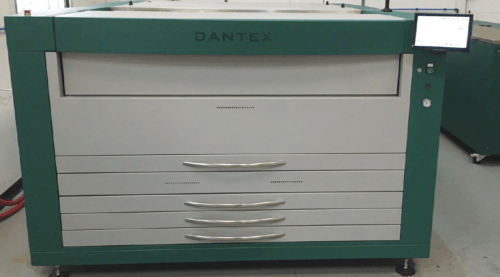 "Our plates out-perform many of the leading solvent brands," says Chris. "Our quick turnaround and personalised service means printers are never losing money waiting for plates. By investing in new technology, we have the ability to turn around high-quality plates very quickly with great results.
As the industry changes so do we. Which is why we will always be ready to meet the changing needs of label makers and print producers around the country."
For more information about the services Astro Graphics deliver, please visit
or call
T: ( 03 ) 9350 7033.