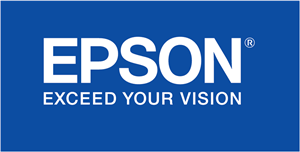 BUSINESS DEVELOPMENT MANAGER – INDUSTRIAL SALES 
Location: Melbourne
Roles: x 1
Epson is a global leader in imaging technologies
We work in harmony with our environment and communities to make things that improve the way we all live and work.
About the Company
At Epson Australia, we believe in openness, team spirit and respect. We focus on what's important. We are a business that looks after our people and are proud of our ambition, and our successes.
We take our environment and sustainability seriously, and we're committed to helping everyone who works here be the best they can be. Our brand is global; however, we've managed to create a unique family culture that feels local and gives you the support you need to find your own way.
About the Role
Epson is looking for a BDM to achieve sales and margin objectives through the sales of products within the industrial sales portfolio. Manage day to day sales activity and develop channel to provide the best outcome for the company.
These duties will be conducted in line with Company Policy, the Trade Practices Act and other applicable legislation whilst promoting the company, its products and services in a professional and ethical manner.
About You
3-5 years of Printing & Graphic Arts (label & textile) industry experience preferred
3-5 years business development management experience
2 years of account management experience in business services industry preferred
Excellent presentation skills
Strong problem solving and conflict resolution skills
Financial/accounting knowledge preferred
Strong verbal and written communication skills
Strong computer skills
Ability to consult proactively with clients to enhance their policy and services offered
Benefits @ Epson
Flexible work arrangements
Volunteer opportunities
Birthday Leave
Staff benefits and discounts from various partners including Epson products, and Seiko watches plus many more!
How to Apply
If this sounds like you – apply via the link only and include a current resume along with a covering letter outlining why you would be the ideal person for this role.
Only shortlisted applicants will be contacted
You must be an Australian citizen or Permanent Resident with full working rights to be considered for this role
Recruitment Agencies – Thank you for thinking of us, however we do endeavour to fill this opportunity through direct channels at this time. If we find that we do need agency assistance, we will be in touch
Pre-Employment checks including references and police check will be conducted for the successful candidate
Please note that you must be triple vaccinated to be eligible to apply as per company policy.
For over 50 years Epson has been a global technology company and an innovator known for creating many world firsts in printing, projection, robotics, wearables and more
'If you are interested to learn more, please email ehorvat@epson.com.au.'