Narrow web manufacturer MPS Systems has grown its production floorspace by 1,600 m2 at its Neterlands HQ, to meet rising demand. Likewise, MPS distributor Nekkorb Solutions has found the need to take larger premises at its Auckland headquarters.
The Dutch press manufacturer MPS Systems has taken on an additional 1,600 m2 floorspace in an adjacent building, to extend production capacity and warehouse parts storage.
Just across the street from their headquarters based in Arnhem, Netherlands, the additional space will be used to extend production capacity, warehouse logistics, and secure space for future growth.
Following a move in 2015 from MPS' previous headquarters in Didam to a more conveniently located and modern building in Arnhem, MPS experienced rapid growth, with several new installations happening in Australia and New Zealand. The new assembly hall in Arnhem eventually became too restricted in size to accommodate the increasing global demand for MPS machines. MPS invested considerable time searching for an alternate location in close proximity, ultimately finding the answer almost next door.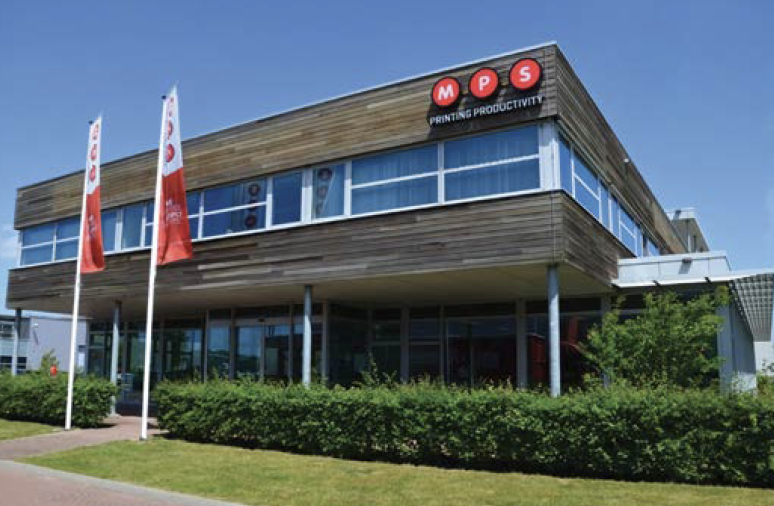 The new MPS facility with 1,600 m2 floorspace will be used initially to extend the warehouse and MPS assembly lines. According to Anton Spierenburg, MPS Supply Chain & Operations Manager, it does not stop there: "Having a beautiful, spacious building just across the street from our headquarters doesn't just give us more space and new energy, but also plenty of new possibilities to consider," he says. "With our ambitious global plans, MPS is planning for more growth in the future. We're planning to use this space for the build of our press lines, but it also gives us the opportunity to redesign our main building to maximise space and efficiencies in both locations."
Frank Brokken's rapidly growing supply and service company has also found the need to expand, taking on a new office/warehouse in Auckland.
"We really needed more space and better logistics," says Frank, adding: "Covid lockdowns or not, we have found ourselves busier than ever – as we would all know, labels and packaging are essential services to keep critical supply chains going during any emergency.
www.nekkorbsolutioins.co.nz LP