Making the decision to close a business is one that is not taken lightly and sadly in today's economic climate it is happening all too often. After 10 years building and growing Foxcil, owner Roger Kirwan has closed the label, flexibles and point-of-sale print and manufacturing company in Sydney, citing the spiralling costs of retooling with the latest technology and equipment.
"Innovation and retooling are essential in print to remain current and continue producing exceptional results," he said. "However, it is something that we at Foxcil can no longer keep up with. For this reason, we ceased manufacturing within our Brookvale facility during March."
However, walking away from his customers and staff was not an option for Roger. "Meeting our customers' ongoing needs and expectations has always been at the heart of what we do, and to that end we have asked our friends and trusted print partner Guru Corporation to step in and service our customers' needs.
"Offering continuity for our loyal customers to me is paramount. Guru has invited Carl Butchard (Foxcil General Manager) to join the Guru team who will continue to ensure the needs and expectations of Foxcil customers are met," he added.
The remaining Foxcil staff have been assisted in finding new roles within the industry, whilst some are taking the opportunity to travel or open exciting new chapters in their lives.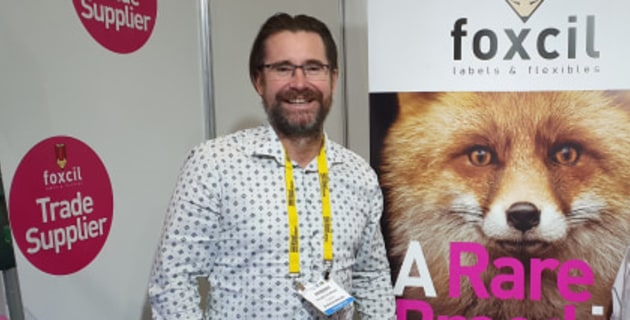 Guru is one of Australia's most trusted and innovative label manufacturers. It operates a state-of-the-art print facility in Lisarow on the NSW Central Coast.  Nick Lowe and the team have over 22 years of print experience and have recently invested heavily in the latest label technology. For these reasons, and for the synergies in print and finishing equipment between the two businesses, they have been uniquely chosen to service Foxcil customers.
"Speaking for Guru, we are sad to see the Foxcil business finalise in this way," said Nick Lowe, "but we are humbled that we have been approached to look after the Foxcil customers.  Guru and Foxcil have been responsible for pushing both businesses to excel over the past decade, providing everything from healthy competition to cooperative joint ventures.
"We have always held Roger and his team in high regard, and they should be proud of the business they have created in the digital label space. We are thrilled to welcome Carl to the team and we look forward to extending his journey in the print industry by continuing to promote quality label products and service under Guru Corporation."
All of Foxcil's existing plant and equipment, including its digital label presses, CI solvent press, numerous items of label finishing equipment and factory fittings will all be divested in an extensive auction scheduled in mid- to late-April with Grays Online.
"I am saddened that this is how Foxcil will end," observed Roger, "but I am very pleased that this has resulted in the ongoing employment of my friend and 'right-hand man' Carl. I would like to thank all my staff for their loyalty and hard work over the past 10 years. It's been my privilege to build and grow the Foxcil business with some of our industry's most driven and innovative people.
"For me personally, after being in senior management print positions for over 20 years, the time has come to call time on this chapter in my life. I would like to thank Nick and his team for stepping in, welcoming Carl, and ensuring Foxcil customers have continuity of supply.
"I have loved the industry, and I value the many connections and friends I have made through the years. It is time for a new chapter in my life, most likely outside of the industry," Roger concluded.
Captions:
The staff at Guru Corporation (upper); Roger Kirwan (lower)