The first Label & Packaging Expo was a highlight of PrintEx 2019 in Sydney – now, that success is set to continue in Melbourne, with the sector-specific show due to co-locate with PacPrint 2021 at the Melbourne Convention & Exhibition Centre (MCEC) at the end of September.
The Label & Packaging Expo was designed to provide a stronger focus for label, packaging, flexible packaging, narrow and mid-web printers at the industry's leading event, with specialised products ranging from flexo, digital and other print technologies, to software and workflow solutions.
This year's iteration will be even more significant than the first, providing the first opportunity in two years for industry businesses to gather at an 'in-person' event, where they can see, experience and evaluate innovations and advances first-hand.
According to Peter Harper, CEO of show organisers Visual Connections, the Label & Packaging Expo will sit within the broader show, which focuses on a wide range of commercial print, finishing and allied technologies, products and services, and alongside the similarly co-located Visual Impact Expo, which is focused on the sign, display, wide-format, textile and engraving sectors.
Harper says this provides the 'best of both worlds', with sector-specific focus and broad interest giving visitors outstanding opportunities to gather the information and ideas they need to make important decisions about their future business direction and investment options.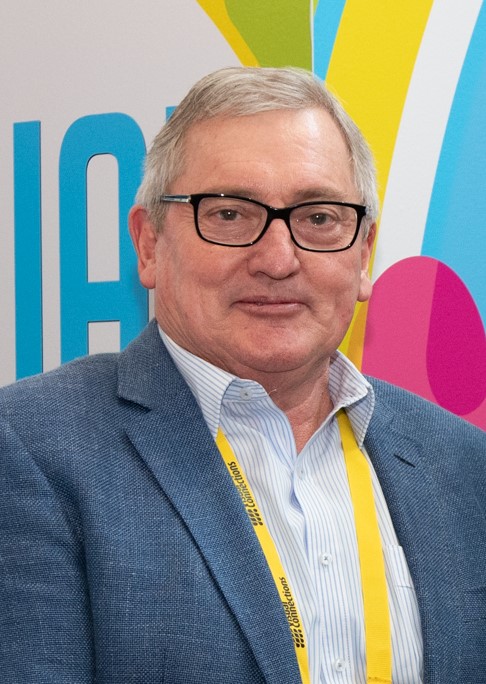 "The label converting and packaging sectors are transforming at a rapid rate, driven not only by technological advances, but also by a growing array of media and substrate options, and the influence of environmental and other imperatives," Harper says.
"Label & Packaging Expo will allow business owners and key decision makers to see the latest trends and technologies from leading specialist suppliers, discuss their options with the experts, and network with peers to expand their thinking even further. There will also be a program of seminars and workshops to provide further learning and professional development.
"Added to that is the opportunity to browse a range of other related technologies which we know often sparks new ideas and lead to profitable diversification and the creation of new revenue streams – something which is always welcome."
The Label & Packaging Expo will be held at the MCEC in Melbourne from 28 September – 1 October 2021. To exhibit, contact Matthew Callahan at matt.labelsplus@gmail.com or contact Visual Connections on 02 9868 1577, and to find out more, go to www.pacprint.com.au