ROTARY ENGINEERING REVEALED ITS LATEST PRODUCT THE NEW DIGITAL FINISHING AND CONVERTING MACHINE.
QUICK MAKE READY
SIMPLE AND EASY TO OPERATE MAKES THIS MACHINE
IN OCTOBER THIS YEAR THE FIRST MACHINE WAS BORN.
THIS IS A BRAND NEW DESIGN, WHICH HAS BOTH THE OPERATOR AND BUSINESS OWNER IN MIND WITH EASE OF SET UP AND EASY ACCESS.
THIS ALLOWS THE OPERATOR TO SET UP THE SEMI ROTARY DIE WITH VIRTUALLY NO WASTE AND WITH THE DIE PLATE ALIGNMENT PIN SYSTEM MAKES CHANGING THE PLATE OVER IN SECONDS. WE OFFER 2 SIZES ON THE MAG SEMI ROTARY CYLINDER 18''AND 25'' REPEATS.
THIS MACHINE CAN ALSO BE USED TO FULL ROTARY MODE IF REQUIRED TO ENABLE HIGH SPEED FOR LARGE RUNS
OUR STANDARD WEB WIDTHS ARE 340MM, 450MM & 520MM
THE SERVO DRIVEN FLEXOGRAPHIC UNIT WITH UV OR IR OR BOTH IS A PRECISION UNIT WITH MICRO IMPRESSION ADJUSTER VARNISH, FLOOD COAT, SPOT VARNISH OR OVER PRINT BACK IN REGISTER WITH OPEN CHAMBER DESIGN AND QUICK RELEASE
EASY REMOVAL AND WASH UP MAKES THE PRINTERS JOB A PLEASURE TO OPERATE, CLEAN AND SAVES A LOT OF TIME AND MONEY.
FEATURES
DELAM /RELAM
AUTO IMPRESSION ON/OFF
SCISSOR MALE AND FEMALE RAZOR SLITTING
COLD FOILING AND LAMINATING
SEMI ROTARY REWIND SPINDLE TURRETS OFF COUNTER TO SAVE TIME CHANGING CORES
THE MACHINE IS MANUFACTURED OUT OF THE HIGHEST QUALITY COMPONENTS AND LATEST TECHNOLOGY. THE SERVO ELECTRONICS ARE FROM GERMANY
IT IS A SOLID DESIGN AND OPERATOR FRIENDLY WHICH MAKES IT A STAND OUT AND THE PRICE IS MAKING THIS MACHINE YOUR BEST OPTION.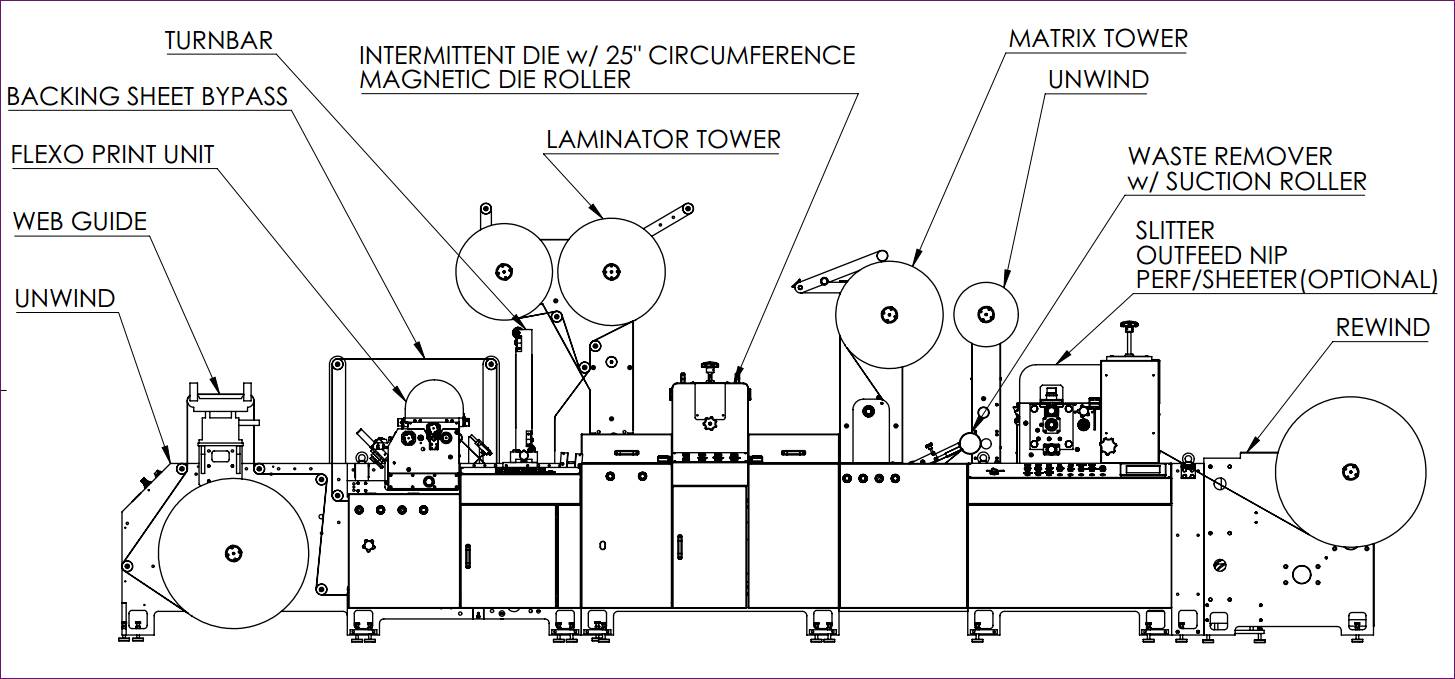 PETER JESSOP MANAGING DIRECTOR
21 BULLECOURT AVENUE
MILPERRA NSW 2214
(T) 02 9792 4444
Website: www.rotaryeng.com.au