The popular PacPrint Forum Series is set to return to the Melbourne Convention & Exhibition Centre during PacPrint, offering a wide range of sessions to add extra value to the show for visitors keen to 'review, rebuild and reconnect' in a post-pandemic world.
PacPrint – co-locating with Visual Impact and the Label & Packaging Expo – has long been the premier exhibition for businesses in the region, with a 50-year history of delivering the latest technologies and solutions to print and graphic communications businesses in a true 'B2B' business environment. 
While the chief attraction of PacPrint is the exhibition itself, that is by no means the only drawcard, with visitors also able to learn from the experts, stay up to date with trends, and gain important perspectives on business and innovation at the PacPrint Forum Series.
These popular seminars has been a fixture of the show for over a decade, and will be making a return to the floor of the MCEC during PacPrint at the end of June, thanks to sponsorship from Media Super and supplier association Visual Connections.
Sarah Moore, Business Development Manager for Visual Connections, which organises the event and co-hosts it with Australia's Print & Visual Communications Association (PVCA), says visitors can expect a varied program of sessions that will offer something for businesses across all facets of the industry.
"As we've done in the past, we're trying to strike a good balance between keynotes and panel sessions, and between more general topics like leadership, sales, management, diversification, future planning, small business and mental health, with more sector-specific sessions on everything from signage and building codes, to sustainability, to disaster recovery," she reports.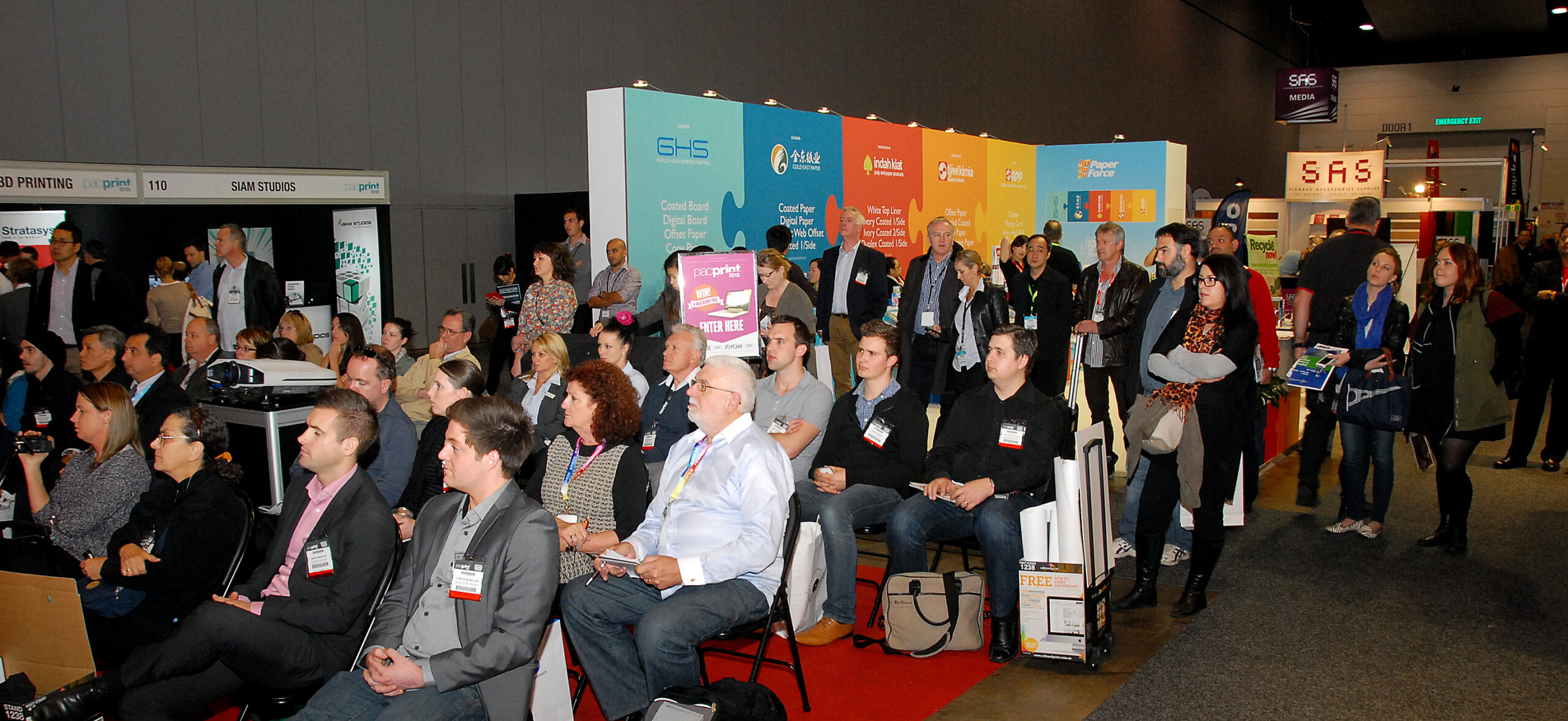 The series will kick off on Tuesday 28 June with a session presented by Charles Watson, GM for IR, Policy & Governance for The Real Media Collective. "Charles is well known in Australia for his practical and commercially driven solutions and strategies, and visitors to PacPrint will be able to benefit from his expertise and experience as he discusses employment issues facing SMEs, including contracts, awards, compliance, casual employment and how to avoid common pitfalls," Moore says.
While concentrating mainly on Australian law, there are many similarities between the two countries and Watson will be able to address specific issues of relevance to NZ businesses and has also allowed time for an 'Ask Me Anything' question time at the conclusion of the presentation.
Later that day, those  in signage will be able to catch up with a panel of industry leaders to find out how changes to the National Construction Code, including fire ratings, light emissions and other aspects, impact on manufacturers and contractors.
The day's program will conclude with a session from Stephen Gamble from Man Anchor, on Mental Health – Learning the Skills to Make a Difference. It's a vital session with important information for all business owners committed to the wellbeing of themselves and their teams.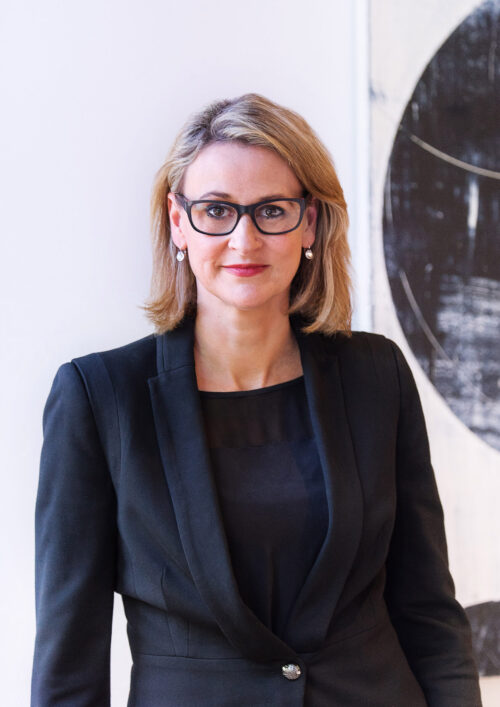 Rowena Curlewis, CEO of drinks design specialist Denomination
On Day 2, the program will kick off with a presentation from Richard Rasmussen, founder and director of professional services company Ascent Partners. "Richard is a 40-year veteran of the industry, and his expertise will be invaluable in stepping attendees through important strategies including business valuations, acquisitions, sales and mergers, and exit strategies – all vital options for business owners to consider as they plan their future," Moore says.
Another panel session in the afternoon will take visitors through the 'Secrets of Success' with a group of industry leaders sharing their wisdom, insights and experience on the secrets to success…with some stories about the lessons they've learned on the way. 
The day's program will close with the Sales Coach, Greg Donlan, with a session that promises to help businesses 'Unlock the Mystery of Sales'. "Greg is a dynamic and engaging presenter who has the ability to look at sales in a quite revolutionary way," Moore says. "At PacPrint, he'll explain how SMEs can turn sales from an unexplainable art to a repeatable and scaleable scientific system – and he'll give attendees some tangible actions they can implement immediately."
Thursday's program will feature Rowena Curlewis, CEO of drinks design specialist Denomination, addressing the hot topic of sustainability in drinks and how innovation is driving progress in this important space. A popular speaker at PrintEx 19 in Sydney, this session from Rowena is sure to create interest.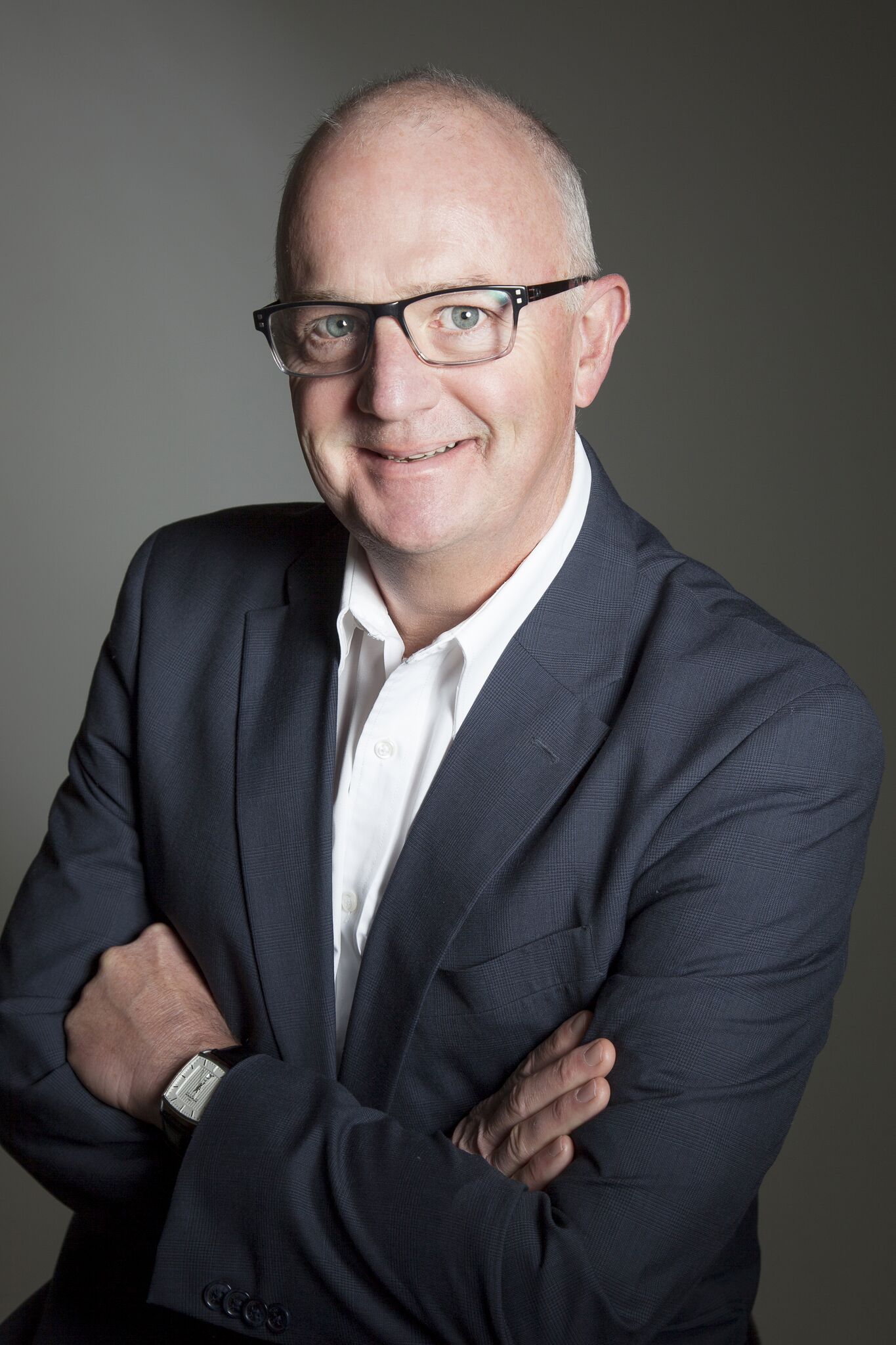 Richard Rasmussen, Ascent Partners
This will be followed by a session on Future Trends and Initiatives featuring a panel of industry experts discussing where they believe our industry is headed, what will influence the future – and how you can equip your business for success, and a reprise of the Mental Health session with Stephen Gamble for those who may miss the Tuesday presentation.
"On the final day, Friday, visitors will hear experts from Media Super discuss superannuation – a must see session for both employers, employees and the self-employed – and a panel session on the Art of Colour Management will provide valuable strategies for achieving the best colour targets in a digital print environment, and provide some practical tips and tricks to deal with colour variation," Moore adds.
Several more sessions in the packed program are still to be confirmed, but with such a varied and interesting series already assembled, it's clear that the PacPrint Forums will once again provide an ideal opportunity for business owners to hear from global experts on the trends, issues and economic factors which are impacting the broader industry.
"Most importantly, these sessions create important context for businesses as they explore the technologies, innovations and services presented by leading industry suppliers on the floor of the exhibition, and provide much-needed information, ideas and insights to help build business success," Moore says.
The PacPrint Forum Series will run daily at PacPrint, which will co-locate with Visual Impact Melbourne and the Label & Packaging Expo at the Melbourne Convention & Exhibition Centre from 28 June to 1 July this year. To download the latest program, click here, follow this link to register for the show, or for more information on the exhibition, seminars, accommodation deals and more, go to www.pacprint.com.au