Frank Brokken's ever-expanding supply company Nekkorb, has added two more product lines to its portfolio, both from Quantum Designs of the USA. Both the KTI and CTC ranges have thousands of installations globally, with CTC joining the Quantum Design Group in 2018.
kti Quantum Design, US owner of KTI and CTC, world-class manufacturers of automatic splicers and turret rewinders, has announced a new alliance that will allow Nekkorb Solutions, the expanding printing solutions company based in New Zealand, to represent their quality web converting equipment in the Australia and New Zealand markets.
In developing a strong portfolio of world class suppliers, Quantum Design provides high quality, durable converting equipment to customers in new markets throughout the world.
Nekkorb Solutions has the experience, knowledge and position in the printing industry to benefit KTI, CTC and their customers.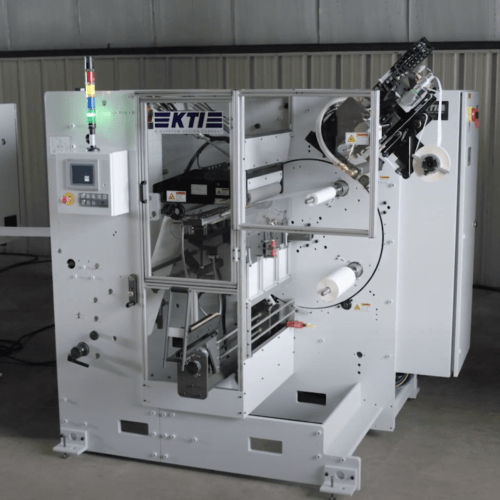 This alliance will help to build Nekkorb Solution's portfolio of niche printing products while allowing Quantum Design to continue to expand their customer base and create new relationships in a new market.
"We strive to build strong relationships with our customers and we are confident that Nekkorb Solutions will provide this caliber of service our customers demand in this geographic marketplace. We feel the team at Nekkorb Solutions has the knowledge and dedication to capture opportunities with companies in need of our converting equipment and build new customer relationships for our KTI and CTC product groups" says Derek Wheeler, V.P. of Sales at Quantum Design Inc.
Nicole Dhuse, Regional Account Manager for Quantum Design representing the KTI/CTC product lines, will be the lead communicator between Quantum and Nekkorb Solutions. "Nicole is excited to work hand in hand with the Nekkorb Solutions team and growing our footprint in this marketplace" says Wheeler.
In addition to the printing industry, Nekkorb Solutions serves many cross-markets the KTI/CTC product lines serve including the Label and Narrow Web converting industries.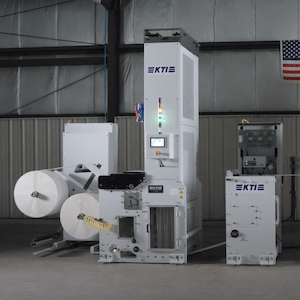 The product lines offer extreme durability and easy to operate equipment that is designed to fit the global market promising production increases and cost reductions.
Frank Brokken, Managing Director for Nekkorb Solutions says "We are really excited to bring the KTI/CTC products into our portfolio and we already have a couple of opportunities at hand. Together I am sure we will make inroads."
KTI was originally founded in 1985, as a world-leading manufacturer of automatic splicer, turret rewinders and other web handling equipment, providing services for a variety of industries including label printing, packaging, tagging, narrow web film and many others. With thousands of machines in operations all over the world, KTI continues to improve their product lines to meet the needs of the expanding narrow web converting industry. CTC, originally founded in 1961 is a well-established manufacturer of custom engineered Unwinds, Splicers and Rewinds made to fit a wide range of needs. CTC products are used in a variety of industries, including: label manufacturing, packaging, nonwovens, printing, building materials, and general converting.
Nekkorb Solutions was founded in 2009 by Frank Brokken who has more than 35 years' experience in the printing industry. Frank, a printer by trade, understands printers' needs. With his knowledge he set about to bring together a portfolio of world class suppliers and their products to help New Zealand and Australian printers increase productivity, improve quality consistency and reduce waste.
The Nekkorb Solutions team: (LtoR) Claire and Frank Brokken (Founders), Roy Day (Business Development Manager), Natasha Brokken (Account Manager) Seated: Kelly Slow (Customer Services)
www.ktiusa.com LP